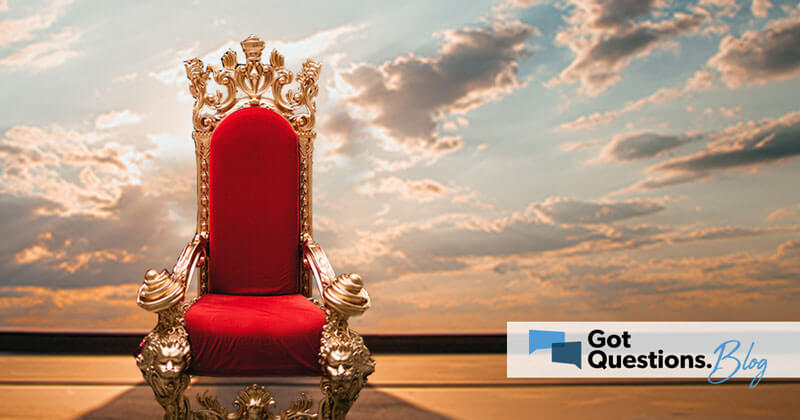 God is still on the throne!
---
A lot of people are unhappy. Whether it was an election that didn't go their way, or a resurgence of COVID-19 cases and the resultant impending restrictions and/or lockdowns, or a myriad of other things going "wrong" in their lives, a lot of people are questioning God's decision making right now.

To be honest, I don't blame them. There are many things in this world that don't make much sense to me. I do not think it is necessarily wrong to question God, as long as the questioning comes with a humble attitude and an open mind. The book of Habakkuk, for example, is a record of the prophet Habakkuk asking God questions, God responding, and then Habakkuk asking more questions. The book closes with Habakkuk praising God, not necessarily because he fully understood God's answers, or even agreed with God's answers—but because Habakkuk understood, and trusted, that God is on the throne.

Though COVID is hurting, or killing, people you care for,
though lockdowns are devastating your ability to provide for your family,
though nothing seems to be going right and there is seemingly no hope in sight,
yet I will rejoice in the Lord, I will be joyful in God my Savior.
The Sovereign Lord is my strength;
He makes my feet like the feet of a deer,
He enables me to tread on the heights."
(Habakkuk 3:17-19, verse 17 = 2020 paraphrase, verses 18-19 = NIV)

God is Almighty. He is Lord. Yet He intimately knows each of us and loves us. We need to remember and be united in the fact that He is Lord and that we as believers belong to another kingdom (Luke 12:29-31; 17:21; John 18:33-37).

We can and should question what is happening and wonder what He is doing, but this uncertainty should lead us to turning our eyes and dependence fully to Him.

God is still on the throne!

S. Michael Houdmann


---
Return to:

GotQuestions.blog homepage


God is still on the throne!